Last month the Japanese airline All Nippon Airways (ANA) pulled back the curtain on brand new seats and cabins for its flagship Boeing 777 fleet, with the first upgraded aircraft taking to the skies this week.
Prior to the July announcement, ANA didn't overhype things or raise massive expectations, as some airlines are wont to do (*cough* Qantas *cough*). But judging from the promo shots and initial reviews, ANA has produced something quite impressive. In fact, in business class, we may even have a contender for the new 'world's best' seat.
Let's quickly run through the other cabins first though.
All four cabin classes have received a makeover inspired by Japanese heritage and Western design principles. In first class, the new seat (dubbed "THE Suite") is the most spacious ever seen on an ANA aircraft. It takes cue from luxury Japanese hotels and features stylish dark wood finishes, privacy doors and a crazy-large 43-inch monitor that is the world's first 4K personal monitor on a commercial airliner.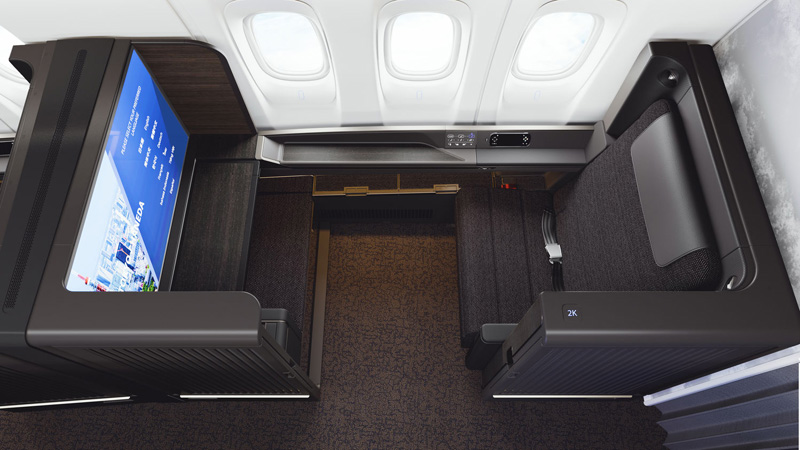 ANA's new Boeing 777 first class seat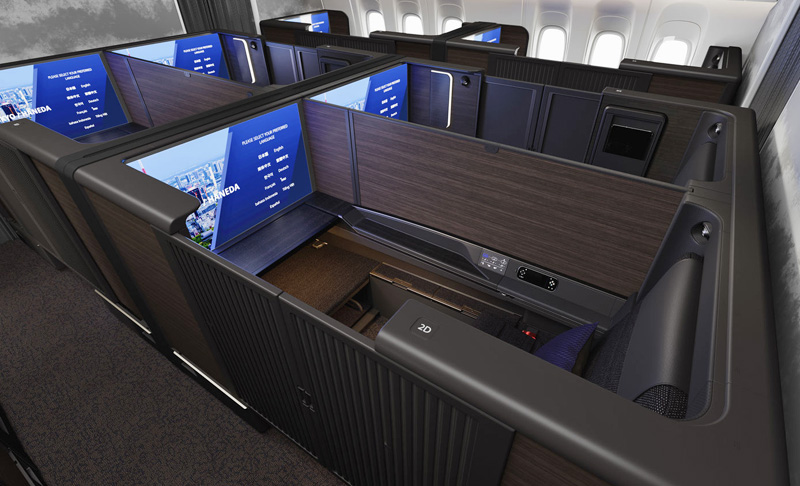 New first class cabin
While the new first class cabin looks wonderful, I do have to point out that it's nowhere near as luxurious and private as offered by Emirates and Singapore Airlines on some of their newest aircraft.
ANA has also given its premium economy and economy cabins a refresh, with new upholstery and upgrades to screens and headrests.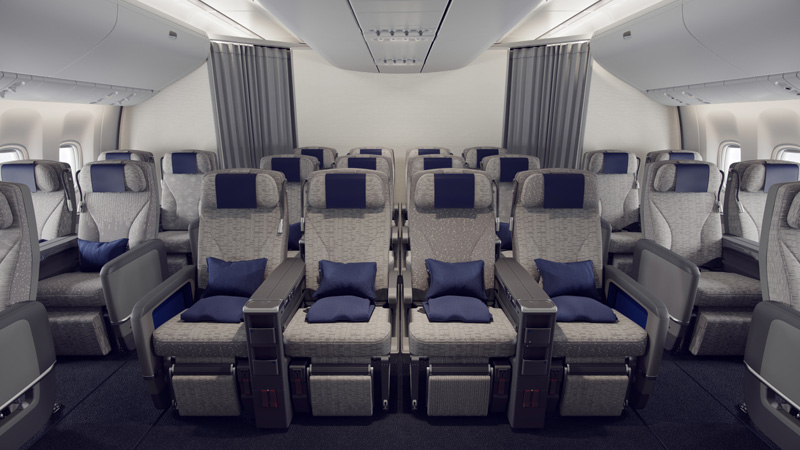 New premium economy cabin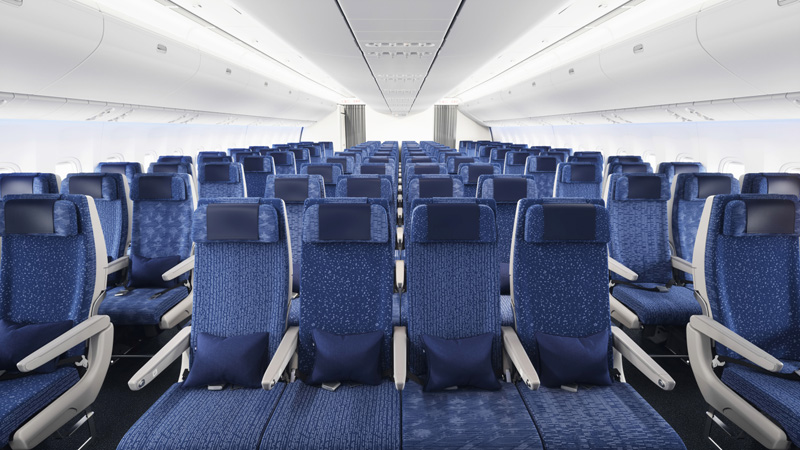 New economy cabin
But it's in business class where we see the most innovation. Dubbed 'THE Room', the seat design is inspired by modern, multi-functional Japanese living spaces. The sofa-like seats are DOUBLE the previous width, with doors for personal privacy that can also be adjusted to share the space with fellow travel companions.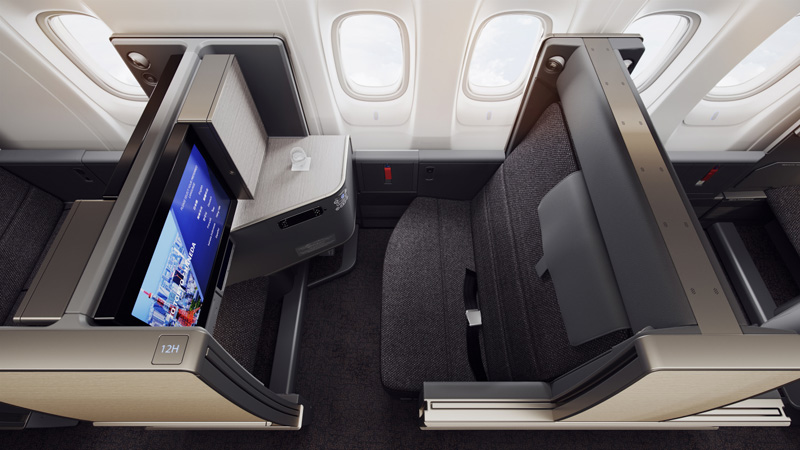 New business class seat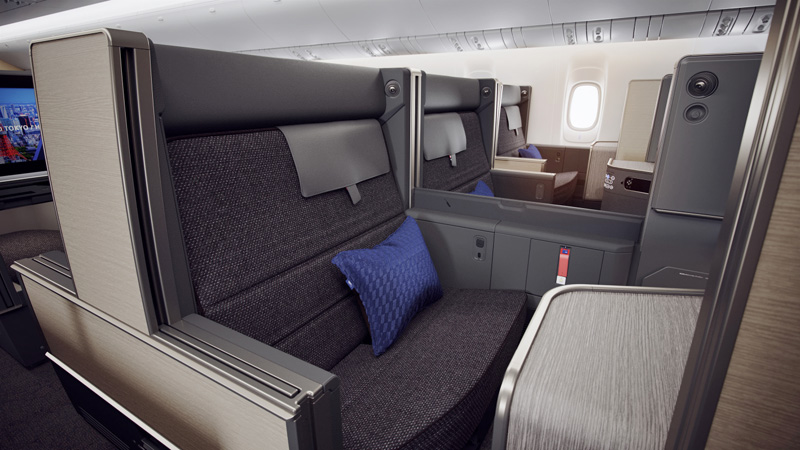 Space galore
The seats go fully flat for sleeping (of course), and appear to have lots of discreet areas to store personal belongings, as well as a big screen to keep passengers entertained on long journeys.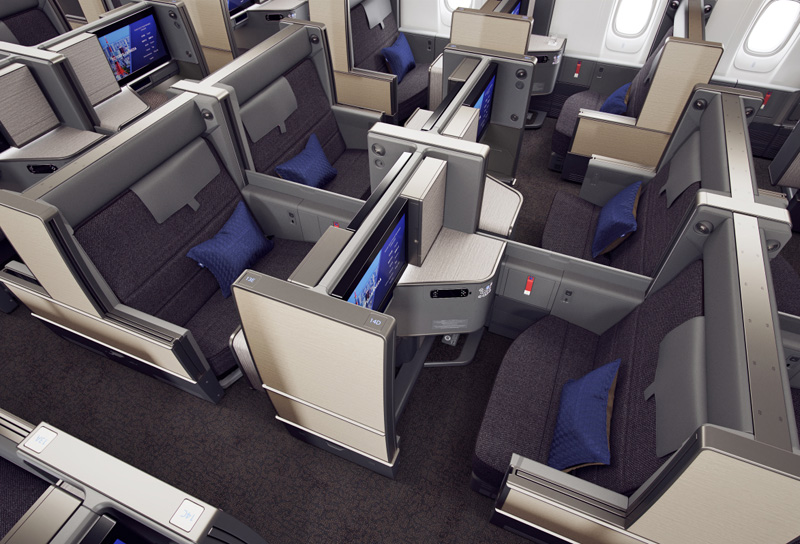 Business class layout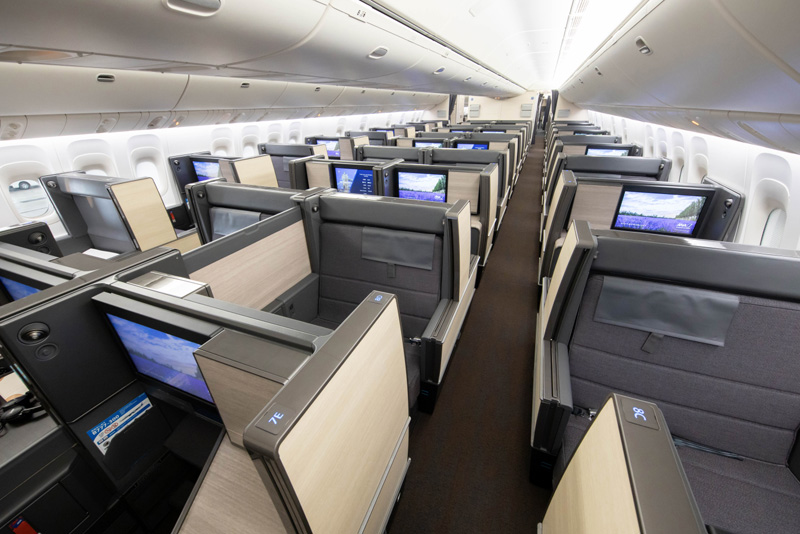 Business class cabin
To bring warmth and a 'home away from home' feel to the cabin, the airline has included three different wood finishes inspired by modern Japanese homes – Rosewood, Light Japanese Ash and Dark Japanese Ash.
This of course will all be paired with ANA's top-notch service and dining.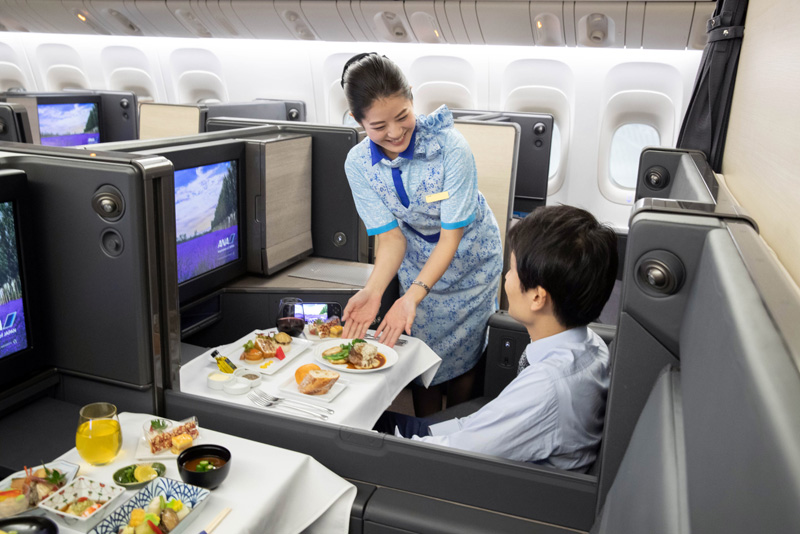 New business class seat
Some of these design aspects are reminiscent of Qatar Airways' Qsuite, which many travellers consider to be the best business class product in the world (until now, at least).
While the promo shots and specs released by ANA all look amazing, what really matters is customer experiences – and on that front I've just seen the first review of business class published, by the blogger Gilbert Ott. He flew on the first upgraded aircraft earlier this week between Tokyo and London, and has made the bold call that this is the best business class product in the sky (even better than Qsuite). It's worth reading his review and checking out the images, which are available here.
To get news like this delivered straight to your inbox, subscribe to our newsletter: