Qantas has released a stack of award seats to the USA this October and November, including in the sought-after business and first class cabins.
This is a great opportunity to fly to the States in style using your Qantas Points.
A quick search of flights between Brisbane/Sydney/Melbourne and Los Angeles shows at least two award seats available in each cabin on most days.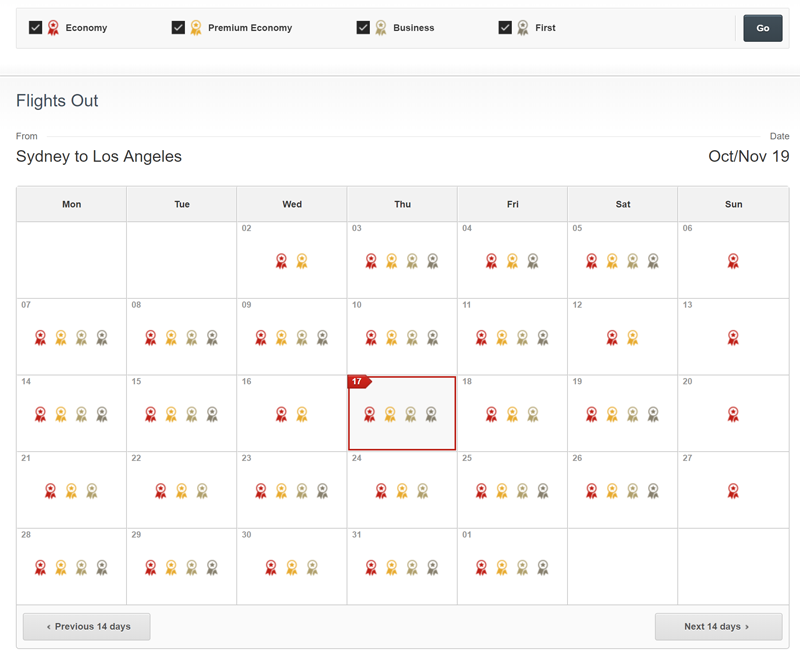 There's also availability to Dallas and San Francisco, but unfortunately not New York.
Travellers from other cities in Australia should be able to secure domestic connections with Qantas in business class.
If you want to fly premium economy or business class, try to secure a route with a 787 Dreamliner aircraft, rather than the dated A380s (but if you want first class, the A380s are your only option).
Qantas promised recently that it would make more award seats available, so hopefully this is a sign of things to come.
This new batch of award seats will be booked out quickly, so don't miss out.
To get tips like this delivered straight to your inbox, subscribe to our newsletter: