Here at The High Life, we usually focus on using points to fly at the 'pointy end' of the plane – in a comfy seat, with good service and dining, and lots of free-flowing champagne, of course!
As you probably already know, this is one of the best ways to maximise value from your hard-earned points. Booking a business or first class award seat gets you so much more value than redeeming points to fly economy.
But luxury travel isn't just about the time you spend in the air. It's also about the hotels and resorts you stay in on the ground. And here, too, points can be a gateway to memorable experiences, including ones that would be totally out of reach if you had to pay for them.
Points-hacking your way into upscale hotels and resorts requires knowing a few tricks, like using the right points currency. Unfortunately, Australia's two most popular points currencies – Qantas Points and Velocity Points – are useless in this regard, because booking ultra-lux hotel rooms with them is ridiculously expensive. Those points are much better spent on air travel.
The best way to book lavish hotel stays using points is to pay with a hotel group's own points currency, like Hilton Honors Points or Marriott Bonvoy Points, where the prices of the most expensive properties are capped. You can earn the points you need by staying at the group's (affordable) hotel brands, buying the points outright, or transferring points from American Express' Membership Rewards program.
Earning points on hotel stays is self-explanatory. As for buying points, many hotel loyalty programs sell points to customers, which can sometimes be a cheaper way to stay than paying cash. You really need to do the sums on a case-by-case basis to see if it's worthwhile.
My preferred method – and probably the quickest and most cost effective – is to earn Amex's Membership Rewards points on credit card spend and transfer them to a hotel loyalty program when it's time to book. Amex has two excellent hotel transfer partners: Marriott (the world's biggest hotel group) and Hilton. Together, they provide access to amazing properties all around the world.
I'll illustrate all this with one example.
For my next birthday I've just booked a $2,200-per night suite at the renowned Al Maha Desert Resort in Dubai. Set among the sand dunes and palm groves of the Dubai Desert Conservation Reserve, Al Maha is one of the most sought after properties in Marriott Group's global portfolio. It's an all-suite property with a spa and a range of activities for guests. I love desert landscapes, so I'm very excited about staying at this resort for the first time.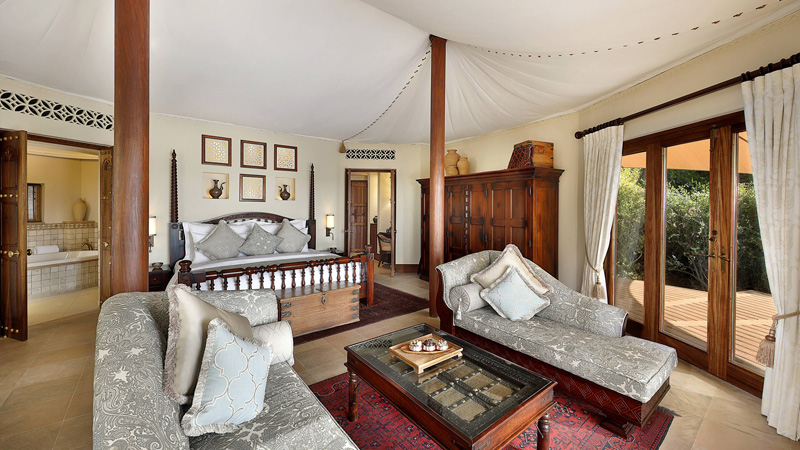 The Bedouin Suite at Al Maha Desert Resort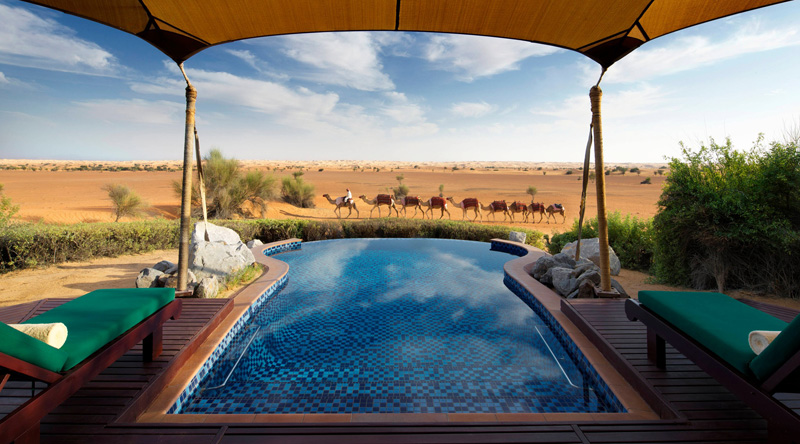 View from the Bedouin Suite at Al Maha Desert Resort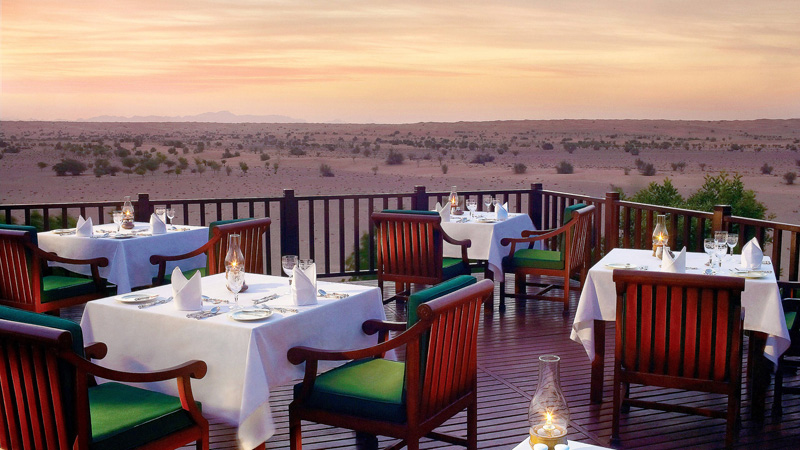 Al Diwan Restaurant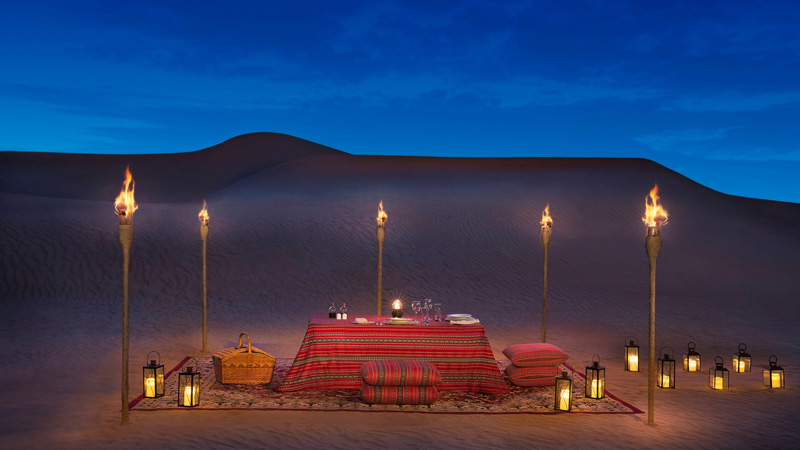 Private picnic among the dunes
Camel trekking – one of many activities at the resort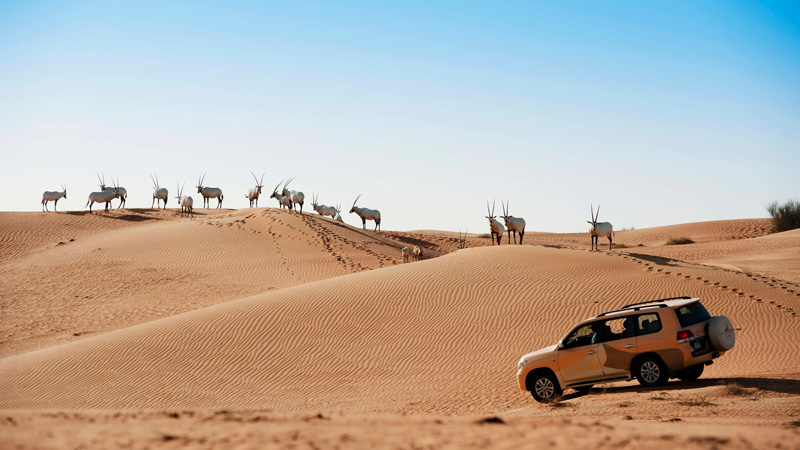 Desert drive
As I mentioned above, the 'cash' price for this suite during the dates I'm visiting is an eye-popping AU$2,200 per night – yes that's $4,400 for a two-night stay! While this does include meals and activities, it's still a huge amount of money to pay and not something I'd be willing to do.
But the price using points? Just 170,000 Marriott points total, which in my case required transferring 255k Amex Membership Rewards points to Marriott. As a comparison, 255k MR points could also convert to 127k airline frequent flyer points or $1275 worth of gift vouchers. So it's a great deal!
If you wanted to buy points from Marriott to make this booking, the first hurdle would be that you can only buy up to 50k points per year. But putting that aside and just looking at the economics, given Marriott recently had a promotion selling 50k points for US$469, the cost for 170k points would theoretically be US$1595, or around AU$2350 – a big saving, but also still quite expensive.
Of course, you can combine these different sources of points – hotel stays, purchased points and transfers from Amex – to make sure you have enough.
Finally, let me illustrate why using Qantas or Velocity Points for expensive hotels isn't a good idea. While Al Maha isn't bookable directly with those points currencies, if it were, the cost would correlate with the underlying room cash price, which means a booking worth $4,400 would probably cost 600k points or more. That's terrible value.
As I alluded to earlier, what makes it possible to get outsized value by booking through select hotel loyalty programs is their practice of essentially 'capping' the prices of the most exclusive properties. With Marriott, for example, all properties have to fit into one of eight points 'categories' or tiers, and the top tier is an affordable 85,000 points per night no matter the underlying cash price of the room (plus you can get a fifth night free). However, you can only generally book base-level rooms at this price. At a resort like Al Maha, though, even a base-level room is amazing.
Other hotel groups, such as Hilton, operate in a similar way, which makes aspirational properties around the world – from desert resorts in Dubai to overwater villas in the Maldives – accessible to points enthusiasts like us.
If you'd like to get a Membership Rewards points-earning Amex card to enjoy stays like this, check out my two favourite cards: the Explorer Card and the Platinum Card (with up to 150,000 bonus points right now!).
To get tips like this delivered straight to your inbox, subscribe to our newsletter: