Just yesterday I published my review of business class in a Qantas A380, noting that I enjoyed the experience but there were some major issues with the seat. I finished by saying that "hopefully the Qantas A380 fleet will soon be refurbished".
Well, wouldn't you know it, AusBT is reporting today that Qantas may soon do just that. According to today's article (which is probably well-sourced) Qantas is planning an extensive A380 refurbishment program beginning as early as 2018 to sharpen its competitive edge.
Several problems I pointed out in my post yesterday look like they're being targeted, including the lack of personal storage space, mediocre entertainment screen and outdated 2-2-2 cabin layout.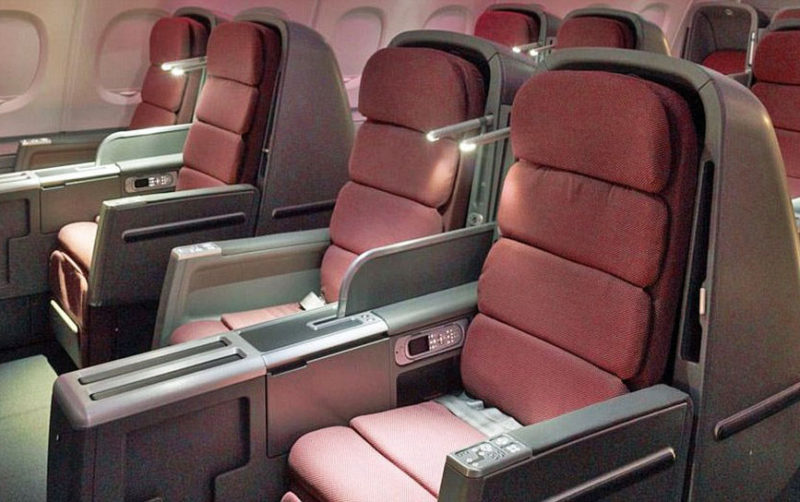 Current Qantas A380 business class seats
It seems likely that the latest generation of Qantas' highly-regarded 'Business Suites' will be fitted onto the superjumbos. I recently reviewed the business suite and concluded it was a great product – spacious and comfortable, with a 1-2-1 layout, lots of personal storage space and an excellent 16-inch entertainment screen.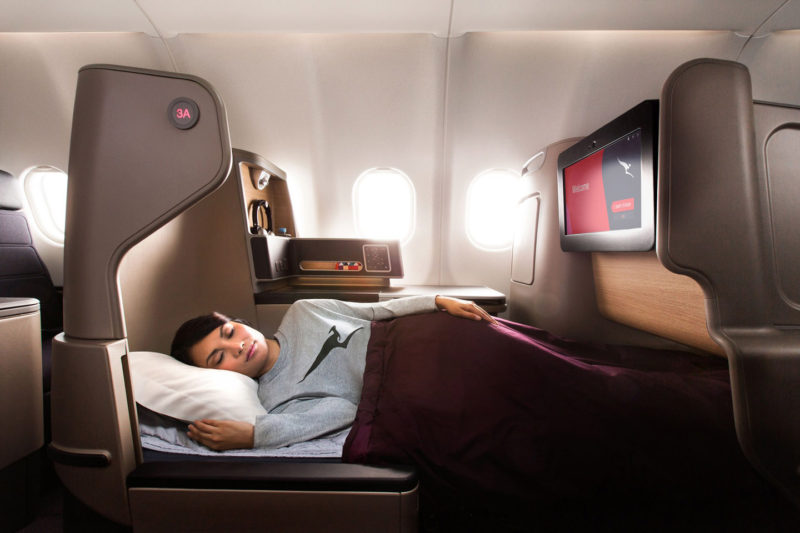 The Qantas Business Suite, currently only on the A330s
The Qantas Business Suite – coming soon to A380s?
Qantas is currently making minor tweaks to the business suite before it's installed on the airline's forthcoming B787 Dreamliners. It makes sense to also refit the A380s with this high quality product.
The upgrade – if it happens – will be great news for loyal Qantas customers and those with no other options on some routes, like Dallas. It will also help Qantas compete with superior business class products currently offered by Emirates, Singapore Airlines, Cathay Pacific, Virgin Australia and others.
It seems likely that Qantas will also upgrade first class and premium economy seats on the A380s. Hopefully we'll get official confirmation and more details in the next few months!