The new Boeing 787 Dreamliners Qantas will receive next year could transform how many Aussies travel. With the plane's fuel efficiency, ultra-long range reach and modest capacity of 236 passengers, it's no wonder Qantas' CEO, Alan Joyce, called it a "game changer" this week.
Qantas has been teasing us all year about its flashy, new Dreamliner fleet. The first planes are due to arrive in late 2017 and the big news everyone has been waiting for is which routes the new planes will fly on.
As well as taking over some existing routes, it's always seemed likely that Qantas would launch new direct flights between Brisbane or Melbourne to Dallas, and maybe Sydney to Chicago. That's still on the cards.
But this week's surprise is that even Perth to London is being seriously talked about.
Many people doubted this rumour when it surfaced earlier this year, given Perth airport's limitations and so many other flight options for east-coast Aussies to get to Europe (which don't involve flying non-stop for 18 hours).
But it would be great news for Western Australians, who've been neglected by Qantas for years. And other travellers may also like the ability to fly between Australia and London with a connection in Perth, where they can enjoy its wonderful beaches, wine and landscape.
For all of Qantas' new long distance Dreamliner flights, seat comfort will obviously be a big deal. This week Qantas revealed details about the economy and business class seats the Dreamliners will feature.
Economy passengers are set to enjoy extra legroom, with a new seat design and a 3-3-3 cabin layout.
Business class passengers will enjoy the comfort of Qantas' much-liked Business Suite (currently featured on the A330s), which is getting a small 'next gen' upgrade. There will be 42 seats in a 1-2-1 layout.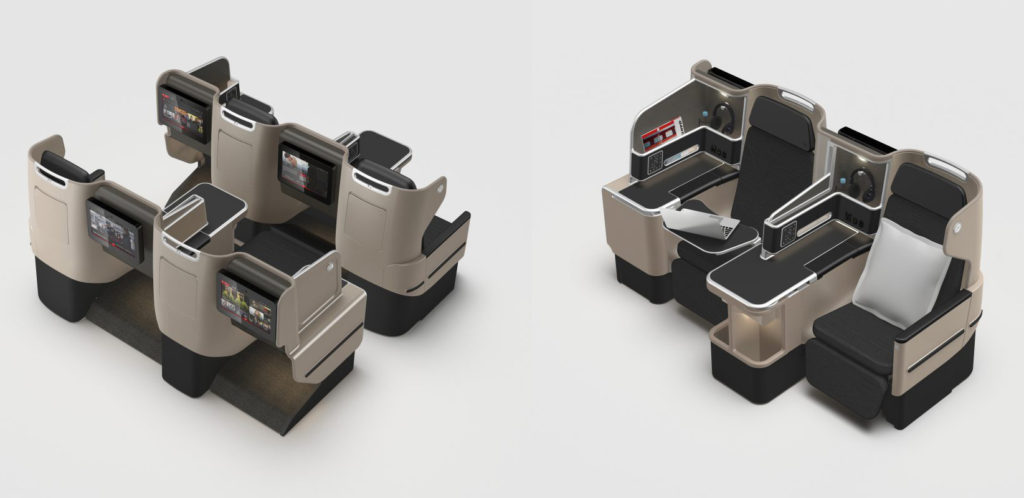 The Dreamliners will also have 28 premium economy seats in a 2-3-2 layout, but Qantas hasn't yet revealed details about the seat.
The cabin will be quiet with a modern aesthetic, large windows and an improved dining and in-flight bar experience.