First class travellers must be feeling pretty nervous: the world's leading airlines are increasingly cutting back on first class space in favour of more business class and premium economy seats.
The old norm in long-haul travel – that aircraft were configured with first, business and economy – is morphing into a choice between business class, premium economy and economy on numerous routes. In many ways, premium economy has become the 'new' business class and business class the 'new' first.
But is this such bad news for passengers at the pointy end? I don't think so.
The quality of business class products has increased dramatically in recent years, blurring the lines between business and first. Meanwhile, prices for business class fares are falling in many markets (though not so much in Australia, yet). And while first class capacity is going down, that which remains is getting better. Consumers are also benefitting from airlines finally investing more in premium economy.
Overall, the future of premium travel looks pretty bright. Here's what I think is in store.
To begin, it's clear that demand for first class is in decline. A procession of airlines has announced cutbacks recently, the latest being the German flag-carrier, Lufthansa, which said last week that its new Boeing 777-9 fleet will top out at business class. This puts the future of its highly-regarded first class product in serious doubt.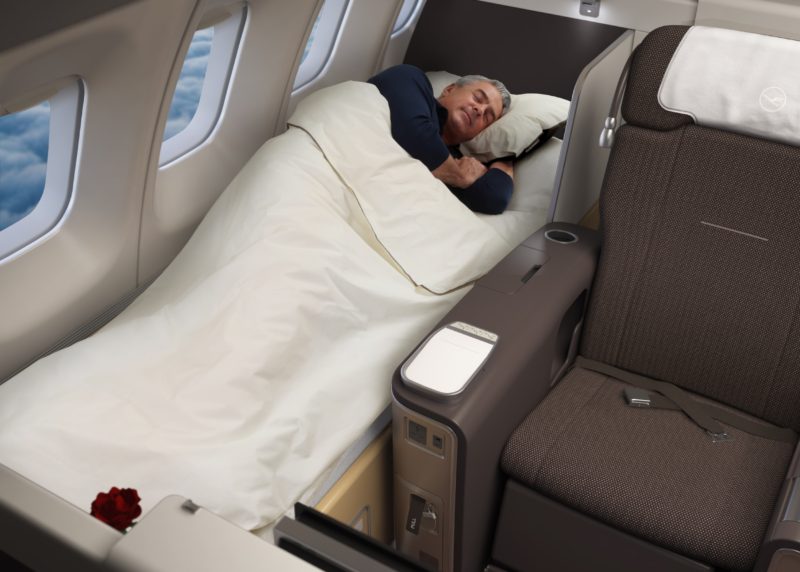 Lufthansa B747 first class – why choose between a seat and a bed when you can have both
In January, Singapore Airlines confirmed it will reduce the number of first class suites on its next batch of A380s. Singapore Airlines has been one of the most innovative airlines when it comes to first class, but times are tough. First class has been ditched from some new aircraft while the airline is investing in new and improved business and premium economy seats.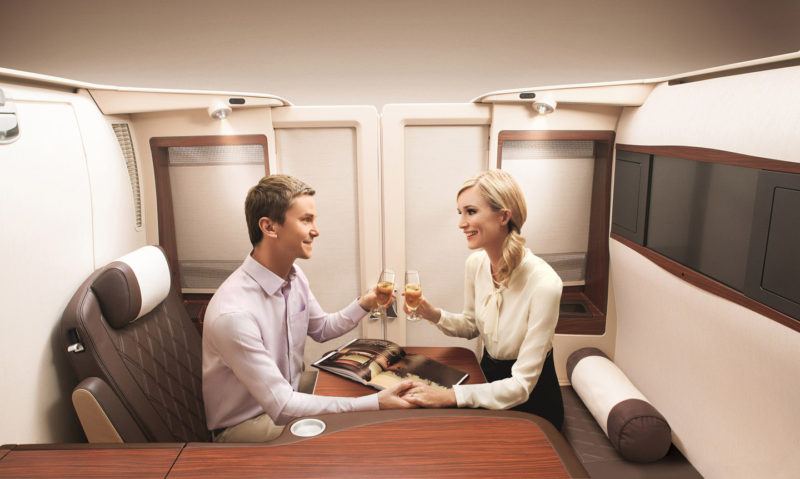 Singapore Airlines' dwindling A380 first class suites
Here in Australia, Qantas announced in late-2016 that its much-hyped new Dreamliners will be geared towards premium travellers, but with no first class on offer – despite flying on lucrative long-haul routes such as London and Los Angeles. Instead, the aircraft will feature a large number of business and premium economy seats, including the next generation of Qantas' excellent Business Suite. A new premium economy seat is set to be announced in the next few months.
The Business Suite – coming soon to the Qantas Dreamliner fleet
Many other airlines in the region are making similar changes, including Cathay Pacific, Qatar Airways, Japan Airlines, Asiana and many more. The trend is clear.
So what's driving this?
The rising quality of business class products is a huge factor. It's becoming the norm for airlines to offer spacious seats, great on-board services and other comforts in business class that used to be more commonly seen in first class.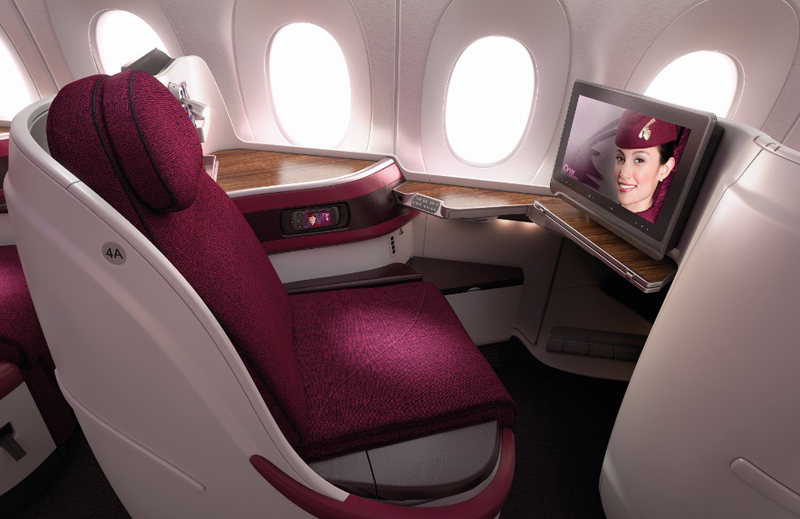 Qatar Airways' award-winning A350 business class
Middle Eastern carriers deserve a lot of credit for driving big improvements in business class. Other airlines have been forced to compete – even US carriers, which have been notorious for their mediocre premium products.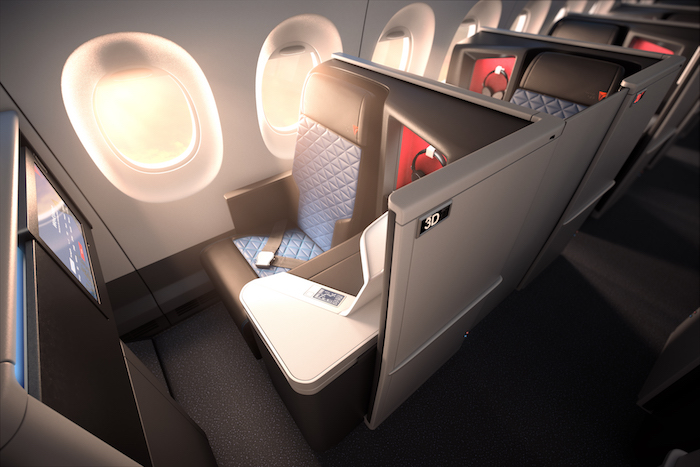 Delta's new business suite
The improvements in business class have been rapid and are set to continue, while prices on many routes have fallen, so it's no surprise travellers are making the switch. The extra cost of flying in first class just doesn't stack up for many.
For airlines, flying empty first class seats makes no commercial sense nor does saving them for passengers upgrading from business class. Airlines have to maximise the yield from every square inch on board, especially as the focus shifts towards operating smaller aircraft on long-haul routes.
Further down the plane, premium economy has come into its own over the last few years. Despite being around for over two decades, many airlines only recently committed properly to premium economy. Singapore Airlines, for example, only started offering premium economy in 2015.
Singapore Airlines A350 premium economy
Premium economy taps into the market for an affordable, low-frills service that's still a clear step-up from economy. This suits both travellers switching from business class due to reduced travel budgets and those moving up from economy because a better in-flight experience is now in reach.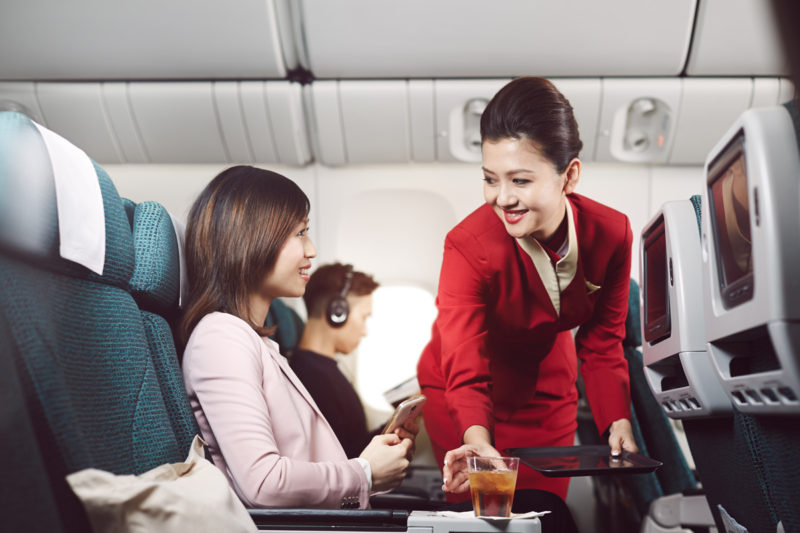 Cathay Pacific premium economy
It seems clear premium economy and business class will continue to boom. But what does the future hold for first class?
I think premium airlines will continue to offer first class on select routes, such as those connecting the world's major capitals. Demand hasn't completely dried up for the luxury and privacy only first class can provide.
While capacity is going down, the quality of what's left is going up. Etihad has set a new standard in first class with its opulent 'Residence', which offers three 'rooms' and a butler service. Etihad's 'regular' first class suites are also wonderful.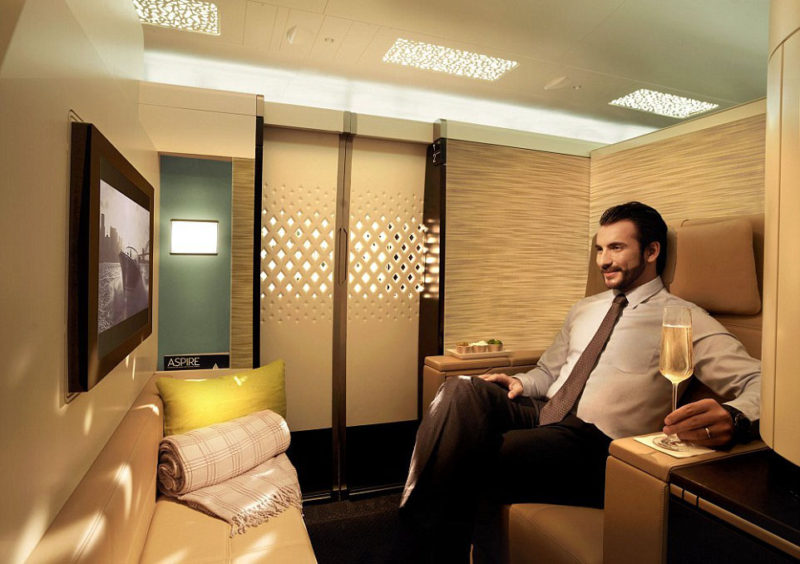 Etihad does first class luxury like no one else
Other airlines are responding. Singapore Airlines recently announced it will install larger first class suites, while Emirates' CEO has said the airline will soon begin offering "fully enclosed rooms with all the touches and amenities that you'd expect in hotel or a private bedroom on a luxury yacht".
For travellers who use points to fly first class, the key takeaway is this: the reduced capacity will almost certainly make it harder to secure award seats in the coming years. If you've never experienced first class and that's your goal, I suggest you don't delay.
For regular first class travellers, the quality of business class today means most of the comforts you're used to will be available if you have to switch – and you'll probably save money.
For everybody else, I think we're in a golden age of premium travel – and the future looks bright.
Join us on Facebook or contribute your thoughts in the comments below.