Virgin Australia's Velocity Frequent Flyer program has added No1 Lounges as a partner, allowing members to get 20% off lounge entries in various cities while also earning Velocity Points.
The No1 Lounges network includes 'The House' at Sydney and Melbourne international terminals, which were until recently operated by Etihad Airways. Eligible Etihad, Virgin Australia and British Airways passengers, like those in business or first class or holding elite status, still get complimentary access to the spaces, while everyone else can pay to enter.
The House looks quite stylish and offers full waiter service a la carte dining and drinks. With the 20% discount, the price drops to $68 per adult and $29 per child aged 2-11. There's no entry fee for infants.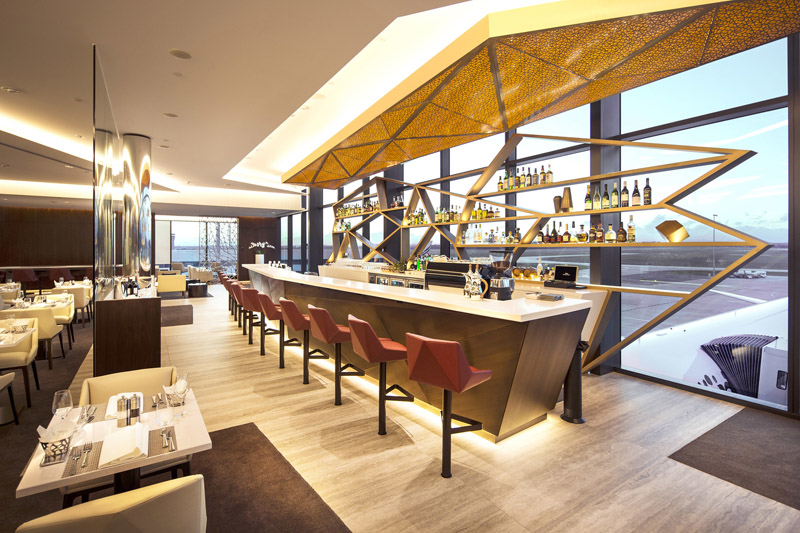 The House, Melbourne
The No1 Lounges network will also include 'My Lounge' at Brisbane international, set to open in September. This appears to be a more modest space, offering "grazing snacks" as well as self-serve wine, beer and cocktails". With the discount, the cost is $48 per adult and $24 per child aged 2-11 (free for infants).
No1 Lounge also operates spaces at London's Heathrow, Gatwick and Luton airports, as well as Birmingham and Edinburgh airports. You can find out more on its website.
Guests can use the lounge three hours prior to the flight time and buy extra hours in advance or while there – if the flight's delayed and you want to stay longer, for example.
Passengers travelling with any airline and in any ticket class can pay to enter these lounges. Reading the T&Cs, it looks like Velocity members don't have to be flying with Virgin Australia or one of its partners to get the 20% discount and earn points.
As well as the 20% discount, Velocity members will earn Velocity Points with every booking. Red members will earn 3 points per $1 spent, Silver members will earn an additional 50%, Gold members an additional 75% and Platinum members an additional 100% of points.
To take advantage of these deals for Velocity members, you need to pre-book online at https://no1lounges.com/velocity
To get tips like this delivered straight to your inbox, subscribe to our newsletter: