Great news for Singapore Airlines frequent flyers and those sitting on piles of KrisFlyer miles expiring in 2022: the airline is once again extending a range of benefits and the validity of miles due to the impact of the pandemic.
Extension of KrisFlyer Miles, PPS Rewards and KrisFlyer Milestone Rewards
If you have KrisFlyer miles expiring between January 2022 to December 2022, they are eligible for a 6-month extension. This extension will be processed automatically, and no action is required on your part. This means that no miles will expire in 2022, and extended miles will only begin expiring from January 2023.
This also applies to miles that have been previously extended. For example, miles that originally expire in January 2022 will be extended by 6 months to July 2022. In July 2022, if you still haven't used these miles, they will be extended by another 6 months to January 2023.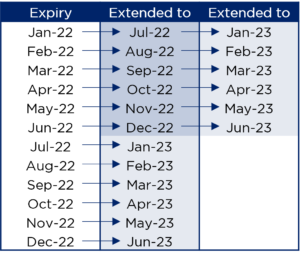 Rewards earned from the PPS Rewards and KrisFlyer Milestone Rewards that are due to expire in 2022 will be extended to 31 December 2022.
Extension of PPS Club and KrisFlyer Elite Memberships, Rollover of Elite Miles
All PPS Club and KrisFlyer Elite statuses that are due to expire between March 2022 and February 2023 will be automatically extended for another year.
Elite miles earned in the 12 months prior to the extension will be credited back into members' accounts after the extension to help you requalify for status in the following membership year.
More information about these changes is available here.
To get news like this delivered straight to your inbox, subscribe to our newsletter: