With Covid-19 restrictions easing and travel perking up around the country, Qantas is set to open most of its airport lounges by early December. This is great news for eligible Qantas customers with travel plans over the summer, who can now look forward to a comfortable pre-departure experience.
As reported today by Executive Traveller, Qantas will open the doors to most domestic airport lounges on December 2. This will include the majority of Qantas Clubs, including those adjacent to Business Lounges which are already open.
The main exception is Melbourne, where only the Business Lounge is expected to welcome travellers (all eligible lounge guests can use this lounge, including gold frequent flyers and Qantas Club members, subject to capacity). As restrictions further ease in Victoria and travel volumes increase, Qantas will eventually re-open the Qantas Club.
Some regional lounges such as in Darwin, Devonport and Launceston don't have a set reopening date, but will welcome guests when there's sufficient demand, according to Qantas. The lounges in Rockhampton and Port Hedland will remain closed due to terminal works.
Qantas hasn't yet updated the full list of lounge re-opening dates, but you can keep your eye on it here.
The lounge experience has changed a little due to Covid. As part of the Qantas Group's 'Fly Well' program, a number of measures have been put in place to promote the health and wellbeing of passengers and staff, including:
capping the number of guests to comply with state-specific restrictions on indoor gatherings
a hosted All-Day Snacking Station replacing 'self serve' buffets and drink stations, or alternatively a 'tray-around service' which sees staff bring individually-plated dishes to your seat
disposable coffee cups
additional cleaning protocols
sanitising stations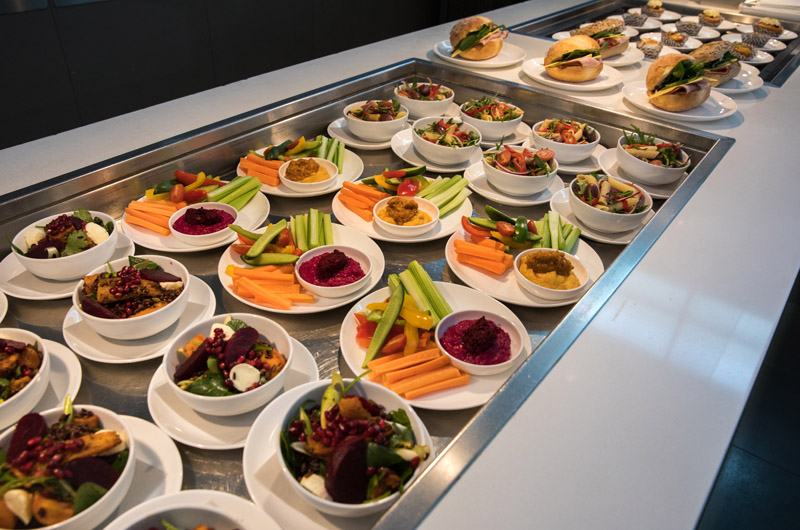 All-day snacking station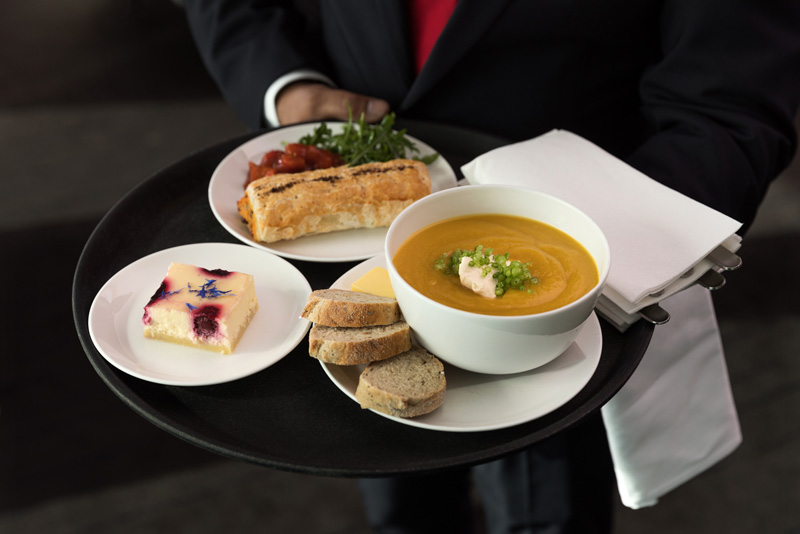 Tray service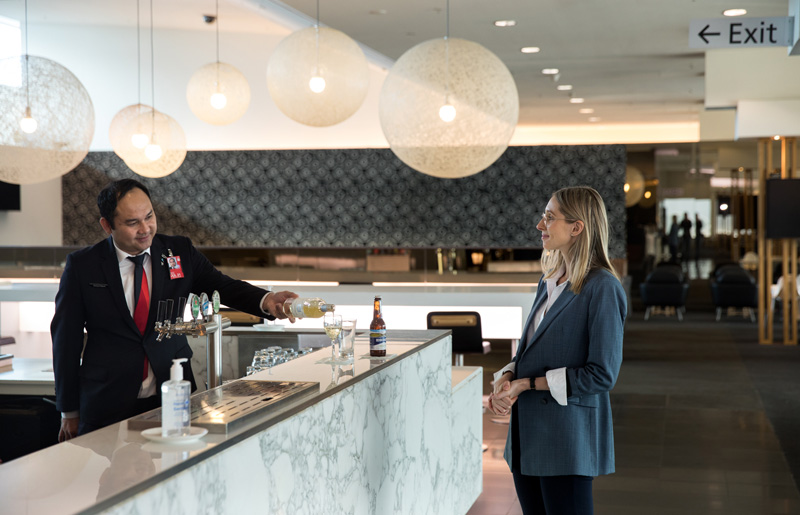 Bar service
There are also some lounge access eligibility conditions to be aware of:
If a Qantas Club lounge is closed and a Business lounge is open in that same airport, you'll be able to access the Business lounge if capacity limits haven't been met
If you'd like to bring guests into the lounge as per your membership benefits, you must all be travelling on the same Qantas flight.
Due to capacity restrictions, you may not be able to enter the lounge if you:
are a guest of an eligible lounge member and you aren't travelling on the same flight as the member, or
are a guest of an eligible lounge member and you aren't travelling.
For more information, visit Qantas' website here.
To get tips like this delivered straight to your inbox, subscribe to our newsletter: