After years of planning and delays due to Covid, Qantas has today confirmed it will finally launch direct flights from Australia's east coast to New York, London and other destinations from 2025.
These ultra-long haul flights will be operated by 12 brand Airbus A350-1000s specifically configured for the marathon journeys. Deliveries will begin in 2025 and complete by 2028.
The aircraft will have the range for direct flights between Australia and any city in the world. They will carry 238 passengers across four classes (first, business, premium economy, economy), with more than 40 per cent of the cabin dedicated to premium seating.
It's likely Qantas will update its existing international long-haul economy, premium economy and business class seats, as seen on the Dreamliner and A380 fleets. The airline has promised 4 inches more legroom in premium economy and 1-2 in economy on the A350s.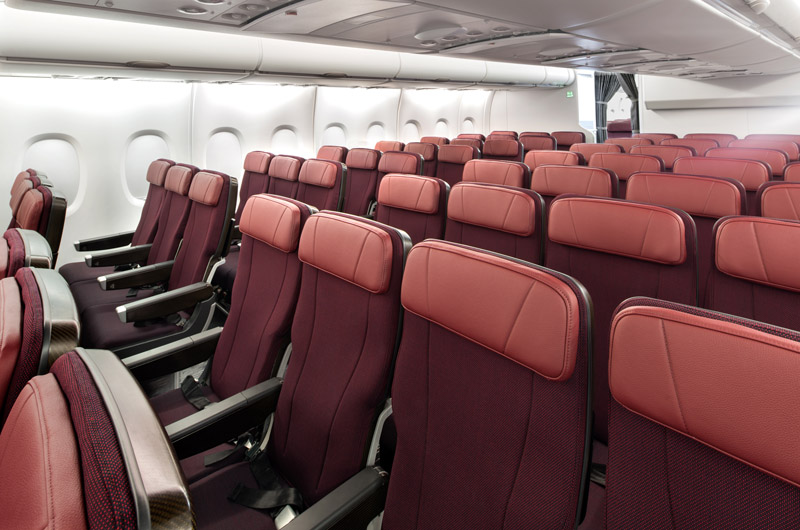 A380 economy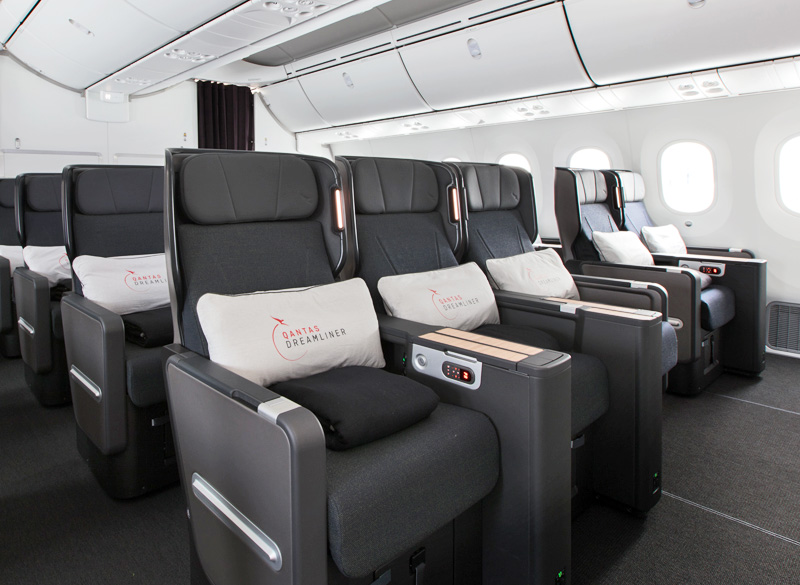 A380 premium economy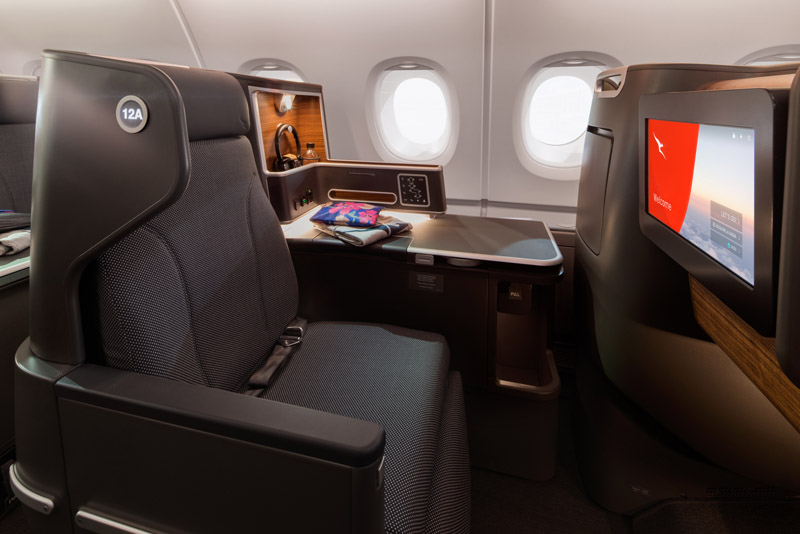 A380 business class
In first class, Qantas has released renders showing it will install brand new fully enclosed suites with separate chairs and beds. There will be six suites arranged in a 1-1-1 layout.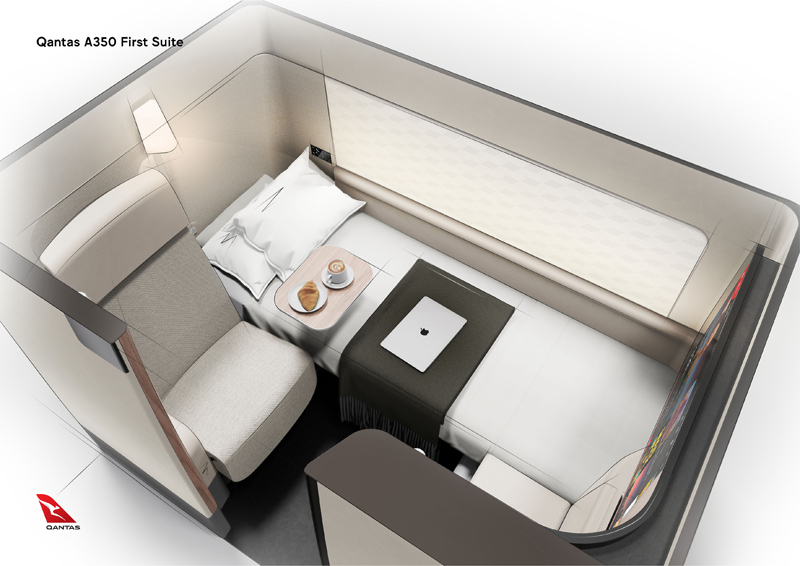 The aircraft will also sport a 'wellness' zone for all passengers to enjoy to break up the long journey.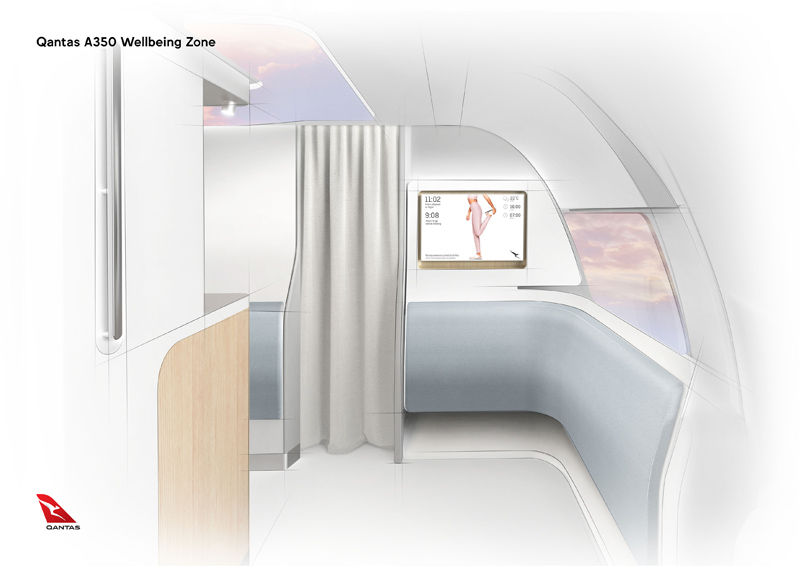 Wellness zone
The first A350 flights will launch from Sydney in late 2025, with Melbourne to follow. It's likely other destinations will be announced soon, such as Paris.
Qantas Group CEO Alan Joyce said: "New types of aircraft make new things possible. That's what makes today's announcement so significant for the national carrier and for a country like Australia where air travel is crucial.
"The A350 and Project Sunrise will make any city just one flight away from Australia. It's the last frontier and the final fix for the tyranny of distance."
To get news like this delivered straight to your inbox, subscribe to our newsletter: