One of the easiest ways to boost your frequent flyer points balance is to do more of your shopping online through Qantas and Velocity's retail portals, which can connect you to hundreds of retailers, from large department stores to specialty outlets.
You shop with the retailer in the usual way and Qantas/Virgin will track your purchase, with the points deposited in your account a few weeks later.
It's especially points lucrative when Qantas and Velocity are running promotions offering bonus points on purchases, like they are now.
Qantas has some a modest offers running at the moment, but Velocity's promo is more extensive: it's offering double points with all of its 200+ retail partners except eBay.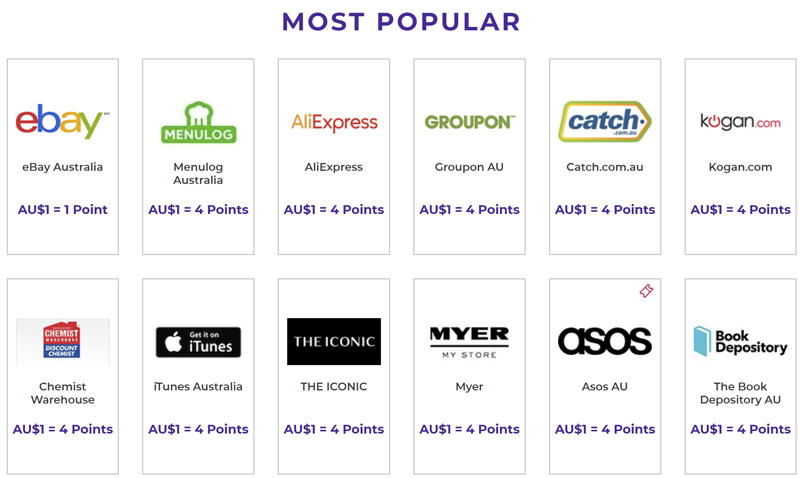 This promotion is running from 15 to 31 October 2019 and it may be a good opportunity to stock up on things you need or get some early Christmas shopping done. To visit the Velocity e-store, click here.