Singapore Airlines is increasing the KrisFlyer miles needed for many award seats while also scrapping the 15 per cent discount for booking online – a double whammy for travellers.
Together, the two changes mean award rates are going up by as much as 30 percent.
The new rates apply from 23 March 2017 for 'saver' level awards. Singapore Airlines is not changing the rates for 'standard' awards or premium economy awards (except for the loss of the online discount), or partner awards.
The increased rates will be offset, in part, by eliminating fuel surcharges on Singapore Airlines and SilkAir flights. This will save long-haul passengers hundreds of dollars.
Business class flights from Australia (excluding Perth and Darwin) to Singapore will go up from 55,000 KrisFlyer miles (or 46,750 with the online discount) to 58,000 miles. First class is increasing from 75,000 miles (63,750 with the online discount) to 80,000 miles.
For travel from Australia (excluding Perth and Darwin) to Europe, first class will go from 132,500 KrisFlyer miles (112,625 with the online discount) to 148,000 miles, and business class from 95,000 miles (80,750 with the online discount) to 105,000 miles.
Perth and Darwin have escaped some, but not all, of the increases.
You can view the current award chart (which doesn't include the online discount) here and the new chart commencing 23 March here.
Singapore Airlines and KrisFlyer are popular with Australians, thanks to the airline's significant presence here, its partnership with Virgin Australia and an increasing number of credit cards that earn KrisFlyer miles.
The KrisFlyer program has been one of the most generous around, so this change is not surprising, but it is disappointing.
I think KrisFlyer awards still represent good value, especially when you consider the high quality of the airline's business and first class products and its excellent network.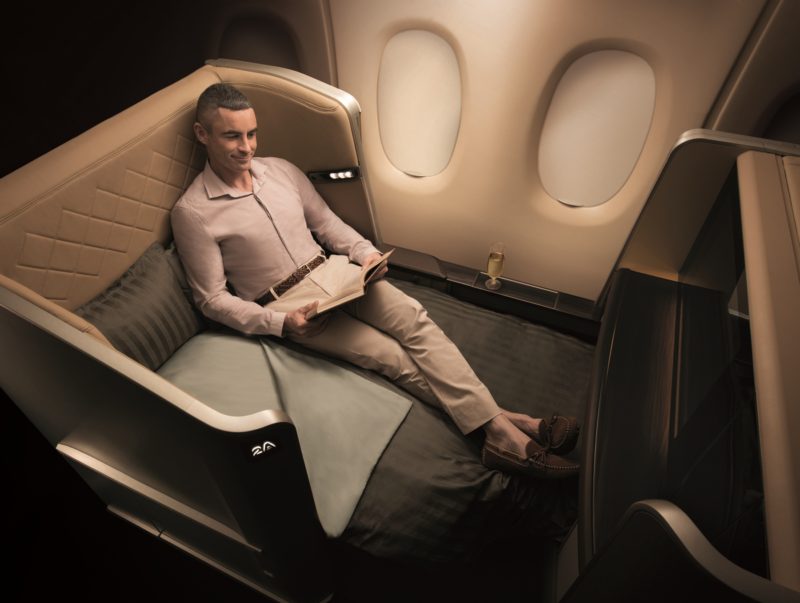 Singapore Airlines first class – one of the best in the sky
Virgin Australia frequent flyers will continue to be able to book Singapore Airlines award seats using Velocity points (without converting them to KrisFlyer miles), and there's no change to how many Velocity points you'll need. Today's news might even make it more attractive to use Velocity points rather than convert them to KrisFlyer miles. However, keep in mind a lot more seats are available to KrisFlyer members (especially in first class).
I'll update my guide for using Velocity points for Singapore Airlines in the coming days with a new comparison of the different options available to Velocity members.
If you want to book a flight with KrisFlyer miles before the new rates kick in, make sure you have it ticketed before 23 March 2017.