Virgin Australia has launched a huge sale offering 30% off the points required for most award bookings.
The sale runs until 28 February for travel between 15 Mar 2018 and 9 Jan 2019.
It applies to flights operated by Virgin Australia, Virgin Atlantic, Alitalia, Delta Air Lines and Air New Zealand (Trans Tasman only), in all classes of service.
For example, I just booked a Christmas period flight from Melbourne to Perth in Virgin Australia's excellent A330 business class for just 24,800 points (normally 35,500) plus $20 per person.
Here's a premium economy example: Melbourne to Los Angeles in August for just 50,100 points (usually 71,700) plus $106 one way.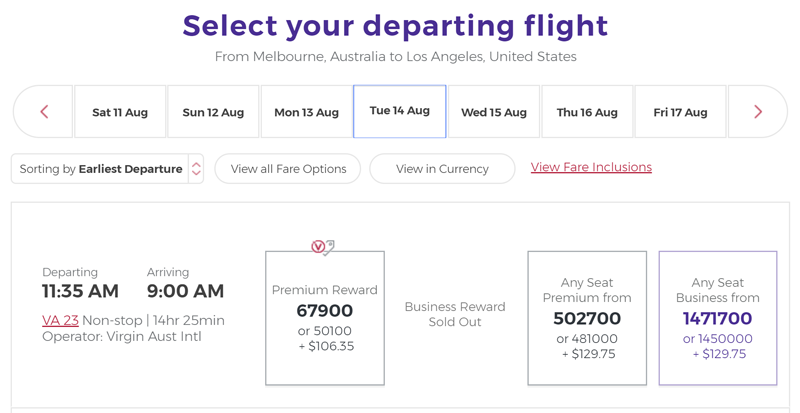 Economy is just 31,300 points (usually 44,800) plus $133.94 on this route.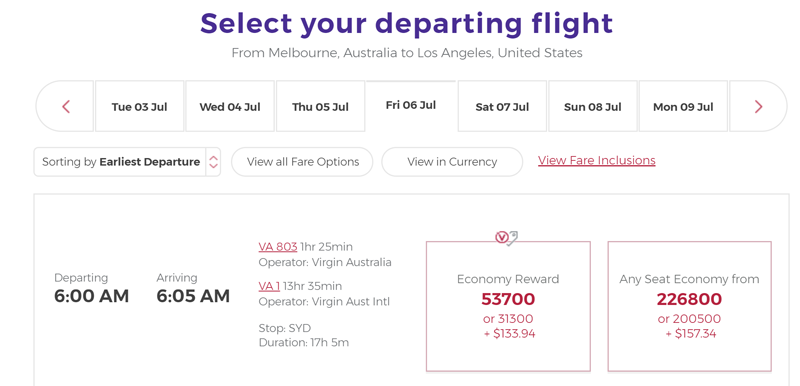 This is a fantastic opportunity to save points on flight bookings, if you have a trip in mind.
Don't forget that you can also get 15% bonus Velocity Points on transfers from American Express Membership Rewards (ends today!) and flybuys (ends 22 Feb).
Happy flight shopping!
To get tips like this delivered straight to your inbox, subscribe to our newsletter: