Bad news for Qantas Points holders who like to fly with Emirates: from 1 September 2020, the number of Qantas Points required to book award seats with the Dubai-based airline will rise significantly.
Right now, Emirates is included in the Qantas Classic Flight Reward price table, which also applies to award seats with Qantas, Jetstar, Airnorth, Fiji Airways, Air Vanuatu and American Airlines. According to a notice on Qantas' website, Emirates will only be included in this price table until 31 August 2020.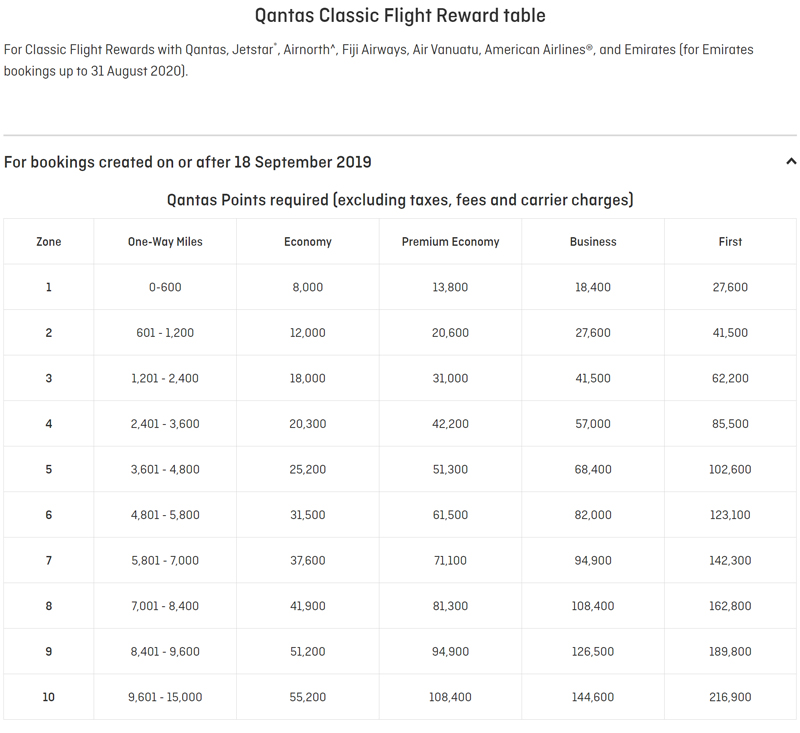 From 1 September 2020, Emirates moves into the Partner Classic Flight Reward table, in which award seats are more expensive. This table applies to seats with Air France, Air Niugini, Alaska Airlines, British Airways, Cathay Pacific Airways, China Airlines, China Eastern, Cathay Dragon, EL AL, Emirates (for Emirates bookings from 1 September 2020), Finnair, Iberia, Japan Airlines, KLM, LATAM Airlines, Malaysia Airlines, Qatar Airways, Royal Air Maroc, Royal Jordanian, S7 Airlines and SriLankan Airlines.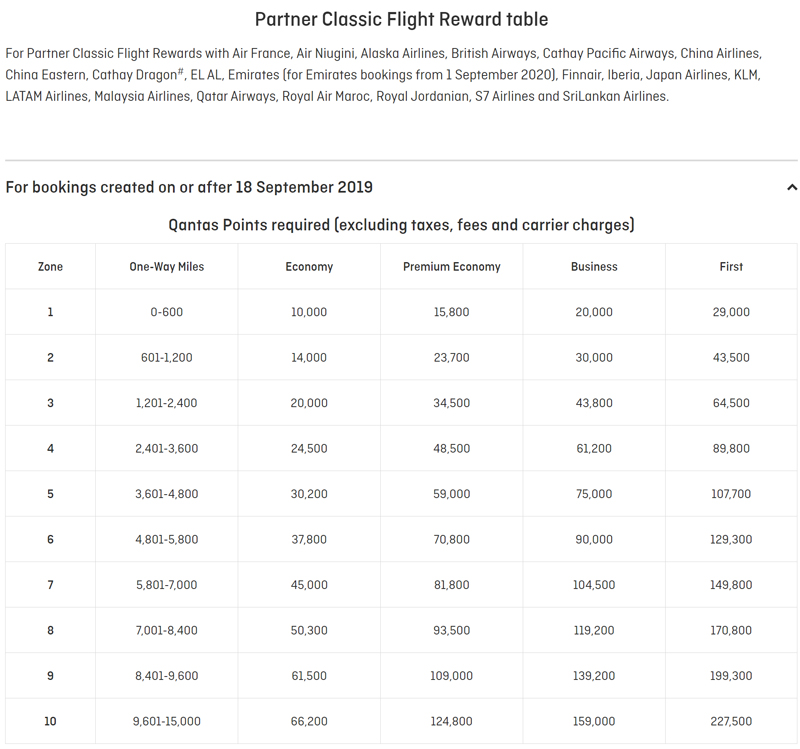 Once the new pricing takes effect, a round-trip from Australia to Western Europe with Emirates will cost 132,400 Qantas Points in economy (up from 110,400), 318,000 points in business class (up from 289,200) or 455,000 points in first class (up from 433,800).
More annoyingly, you'll no longer be able to combine Qantas and Emirates flights in one itinerary and pay the current, distanced-based price. That's because any airline in the 'Partner table' has its flights priced separately to other airlines in the same itinerary, which increases the total points cost.
To illustrate: if you fly from Sydney to Singapore with Qantas and then connect to an Emirates flight from Singapore to London (via Dubai), you currently pay 144,600 points. From 1 September, this will cost 68,400 points for Qantas' Sydney-Singapore leg, and 119,200 points for Emirates' Singapore-Dubai-London leg, totalling 187,600 points – a difference of 43,000 points.
This is very disappointing news from Qantas and Emirates, and it largely offsets the recent positive news that Emirates has reduced its very high 'carrier charges' for award seats.
Qantas Frequent Flyer members have until 31 August to lock in the current pricing. If you're thinking about international travel once border restrictions ease, it may be a good idea to speculatively book some seats before 31 August. The fee will be just 6,000 points per person if you end up cancelling (or it's free until 31 October 2020).
To get news like this delivered straight to your inbox, subscribe to our newsletter: