A few weeks ago my partner and I visited Tokyo – one of our favourite cities in the world – and chose to stay at the Hilton hotel in Shinjuku due to the location, amenities, stylish fitout and excellent customer reviews.
Another reason we decided to try this hotel was so I could put my newfound Hilton gold status to the test. I recently acquired gold status as a complimentary perk with my new American Express Platinum Card. Status with major hotel chains is just one of the many benefits this card provides.
The published perks of Hilton gold status include complimentary breakfasts for two people and a room upgrade if space is available. While this looks great 'on paper', I was curious to see how it was actually implemented in practice.
The result in Tokyo was brilliant.
At check-in, we were upgraded two tiers from a base-level room to an "executive room" with lounge access.
Because the hotel was so full and our stay was for five days, we could only get a room with two twin beds rather than one king, but that was a small price to pay.
We really appreciated the extra space, as hotel rooms in Tokyo tend to be on the very small side!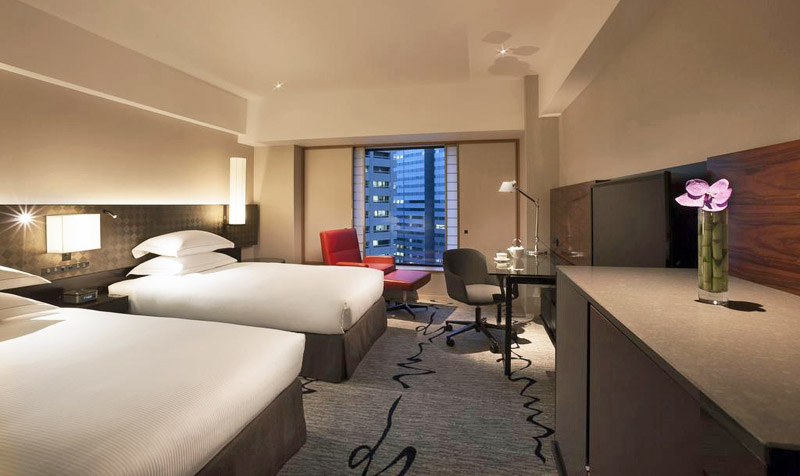 Hilton Tokyo executive twin room
With the room upgrade, we received access to the hotel's executive lounge, which is a space where guests can relax and take in the views of Shinjuku while enjoying complimentary drinks and snacks. This was a substantial pre-dinner spread that could easily substitute for a meal and included wine, beer and spirits.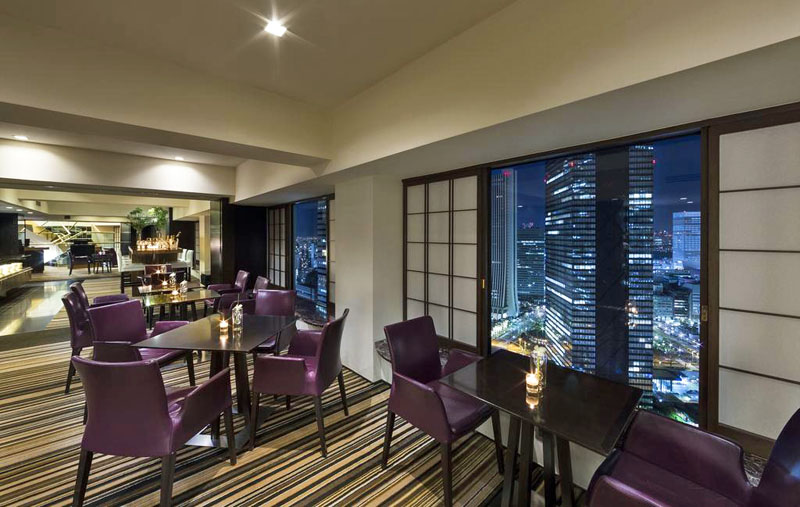 Hilton Tokyo executive lounge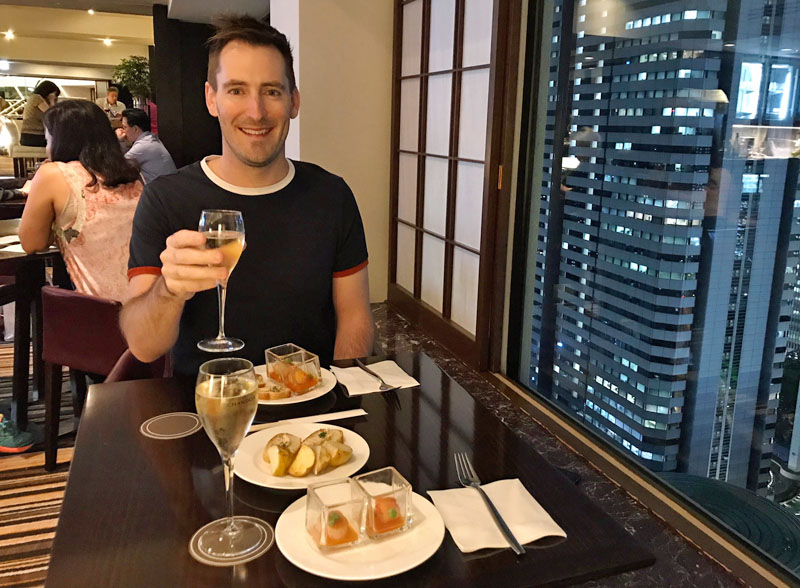 Lounge drinks and snacks
The price difference between the room I originally booked and the executive room was around $100 per night, so the total benefit for our five-night stay was around $500.
We also enjoyed complimentary breakfasts each day, which we could take in the executive lounge, at the main breakfast buffet, or at the hotel's Japanese restaurant. We tried out the traditional Japanese breakfast twice (it was great) and on the other occasions dined in the lounge.
Breakfast normally costs around $50 per person at this hotel, so this benefit was worth $500 for our stay.
The other benefits conferred by my status included earning more points for the stay, receiving complimentary bottles of water each day and a late 2pm checkout on the day of departure.
All up, the benefits easily totalled over $1000 – a fantastic deal in my books – and they really added to our enjoyment of the hotel.
This is just one example of the perks travellers can enjoy with the highly-rewarding Platinum Card. Another example is my recent experience of getting over 600 Euros of benefits during a hotel stay in Vienna that was booked through Amex's Fine Hotels and Resorts Program.
You can read more about the Amex Platinum Card and pick up a stack of bonus points in my card review, here.
To get tips like this delivered straight to your inbox, subscribe to our newsletter: