American Express is offering 5,000 bonus points to card members who add an additional (i.e. supplementary) card to their account.
This is an easy way to boost your points balance. Amex generally offers free additional cards for family members (and sometimes friends, depending on the card you hold).
I don't know if this is available to all card members, but a lot of people have already reported seeing this offer in their accounts.
When I logged into my Amex account online, the following pop-up appeared.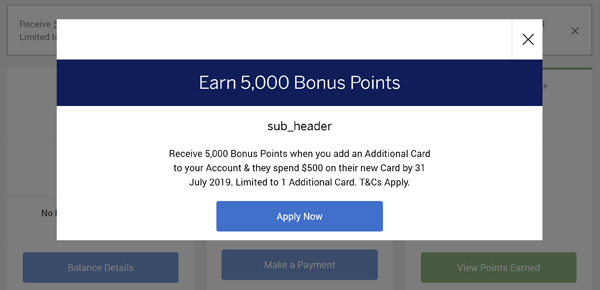 There's also the following banner at the top of my account homepage.

As you can see, this offer is limited to one additional card, and they must spend $500 on that card by 31 July 2019.
If you'd like to take advantage of this deal, log into your account to see if the offer appears.
To get tips like this delivered straight to your inbox, subscribe to our newsletter: