Virgin Australia – now under the control of its prospective new owner, Bain Capital – is expanding its domestic network to cover 28 destinations by early August as border restrictions ease and travel ramps up.
The airline says it will continue to review the network in line with travel demand, so we can expect further adjustments in the coming weeks. Right now, here's what the network is planned to look like by 4 August.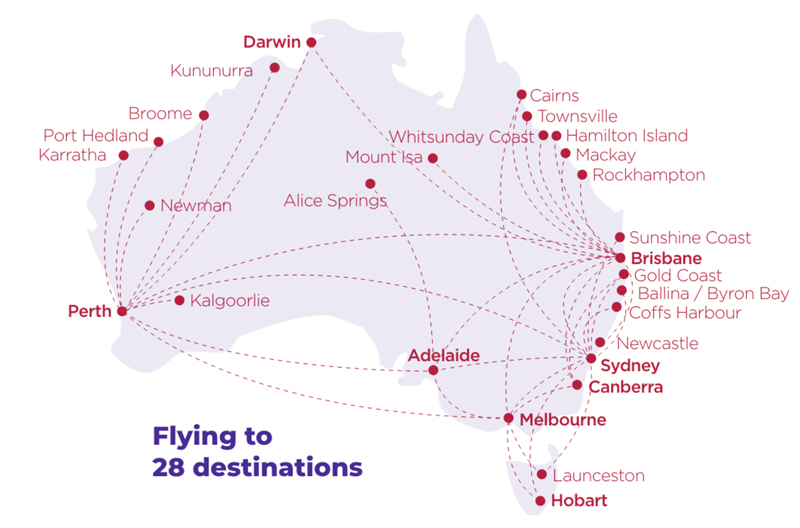 Not all routes will be operated daily. The planned flight schedule can be viewed here.
Virgin has started promoting sale fares once again this week (including Happy Hour on Thursdays), so if you're planning to travel, keep an eye out for bargains.
To provide customers with flexibility, Virgin is waiving change fees on domestic bookings for travel to 30 September 2020.
Customers who hold travel credits from recent flight cancellations can now use them to re-book flights. If you haven't received communications from Virgin about your credit, call its Guest Contact Centre on 13 67 89 to re-book.
Points bookings aren't available on all routes yet. The current list of permitted routes is on Velocity's website here.
Virgin's domestic lounges continue to be closed, while airport and in-flight services are also restricted. For example, only water and snacks are being served on-board. More information on this is available here.
To get news like this delivered straight to your inbox, subscribe to our newsletter: