Qantas Points Planes are dedicated flights exclusively reserved for Qantas Frequent Flyers, where every single seat is a Classic Flight Reward that can be booked with Qantas Points.
Qantas launched this initiative earlier this year with flights to Tokyo, and the airline has just announced the next service – the final flight of a Boeing 747 from Sydney to Los Angeles on 13 October 2019 (before the plane is presumably retired).
For one week only, Qantas Frequent Flyers have exclusive access to secure a seat using Qantas Points. Book before midnight 2 September 2019 when the flight will be opened to the public for sale.
The points required per person are:
Economy 41,900 points plus A$205~
Premium Economy 72,000 points plus A$405~
Business 96,000 points plus A$480~
The price will change slightly if you are connecting from other cities in Australia.
While the business class and premium economy cabins are quite dated on the 747s, it's still an opportunity to fly to the USA in relative comfort, plus it could be one of your last chances to enjoy the Qantas 747 "Queen of the Skies" before they are all retired by next year.
I expect the business class and premium economy seats will be booked out very quickly.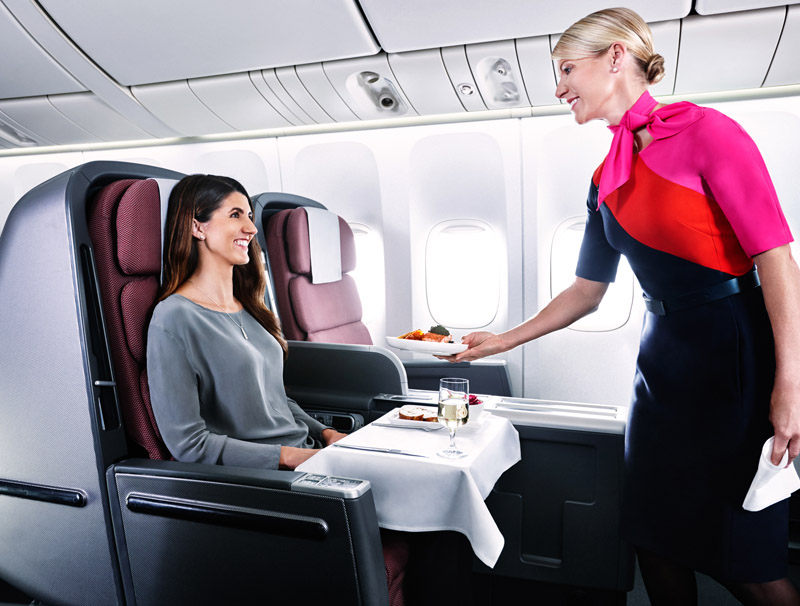 Qantas 747 business class
In terms of finding return flights from the USA, it looks like only economy is available in late October direct from LAX to Australia. If you want to fly in a premium cabin, you may have better luck searching from other cities like San Francisco or Dallas. You could also search for connecting flights via Asia (eg. Hong Kong, Shanghai or Tokyo) using Qantas' multi-city booking tool.
More information about the Points Plane is available on Qantas' website.
To get tips like this delivered straight to your inbox, subscribe to our newsletter: