Travellers will soon be able to fly direct to Western Australia's beautiful Margaret River region with Jetstar announcing it will commence the first-ever commercial airline service between Melbourne and Busselton Margaret River Airport from 25 March 2020.
Operated by an A320 aircraft, the three-per-week service will link the east coast of Australia with one of WA's top travel destinations and bring thousands of new visitors to the region annually.
To celebrate the launch, Jetstar is offering customers fares from $89 one way in a five-day sale.
Located in the south-west of WA, Margaret River is renowned for its 200+ wineries that produce some of Australia's finest wines. The region is also home to many of Western Australia's top producers and suppliers of cheese, craft beer, olive oil, chocolate, bread and seafood and home to world-class chefs who draw their inspiration from local fresh produce and the stunning landscapes.
Beyond great food and wine, many people visit the region for its pristine beaches, forests, walking trails, caves and laidback lifestyle.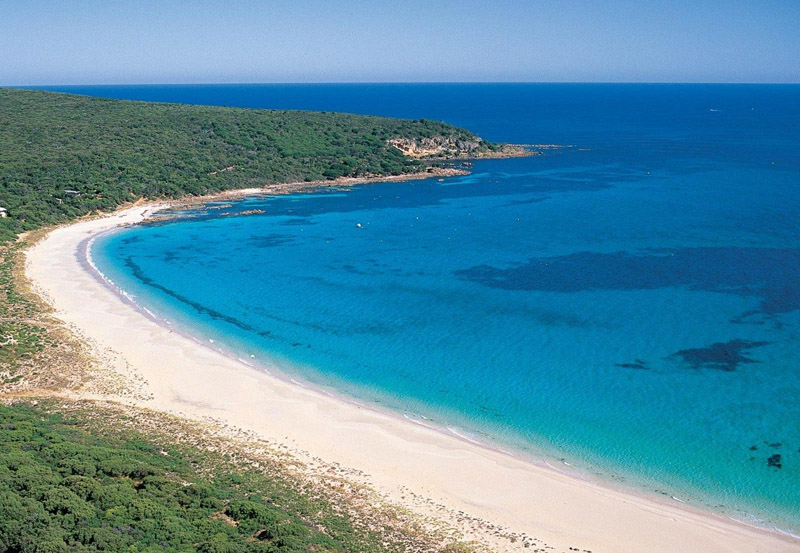 The region features a busy schedule featuring sporting events (including pro surfing), film festivals, foodie feasts and special events.
Jetstar Group CEO Gareth Evans said the airline expects strong demand on the route.
"With its world-class surf breaks and incredible food and wine, a visit to the region is on the travel wish lists of many travellers.
"Direct flights from Melbourne will save east coast customers the three-hour drive from Perth, putting the destination within easy reach for a short break away.
"And for residents in the South West it will open up the possibility of a mini break on the east coast with direct access to the sports, culture and extensive shopping on offer in Melbourne."
The new service is predicted to contribute more than $40 million to the WA economy over the next three years, with more than 60,000 visitors in that time.
In July Lonely Planet named Margaret River and southern WA as the number one destination in Asia-Pacific to visit in the year ahead.
The initial schedule for the new Jetstar flights is as follows:
JQ900 Melbourne 08:00 – Busselton 09:05 (4 hours, 5 minutes)
JQ901 Busselton 09:40 – Melbourne 16:10 (3 hours, 30 minutes)
To get news like this delivered straight to your inbox, subscribe to our newsletter: